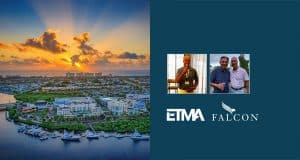 Mark Gaeto from Falcon Capital Partners spoke to members of the Enterprise Technology Management Association at the ETMA Conference on June 22-24 in Jupiter Florida.
Mark's session, "Why Most Sellers are not Prepared for an Exit: Negotiating Tips & Strategies for Tech Sellers" was presented to the ETMA members.
"We continually invite Mark to speak at our annual ETMA conference as his insights and advice stem from representing many sellers and buyers in the TEM and Mobility sectors," said Joe Basili, Managing Director, ETMA. "Our members always look forward to Mark's session."
The event included a golf outing at the PGA National "Champ" course where Mark spent quality time with attendees including a conversation with hall of fame football great Joe Namath.
Contact Mark to gain his insights.
More about the ETMA Conference.
Falcon: Knowledge-Based Investment Banking