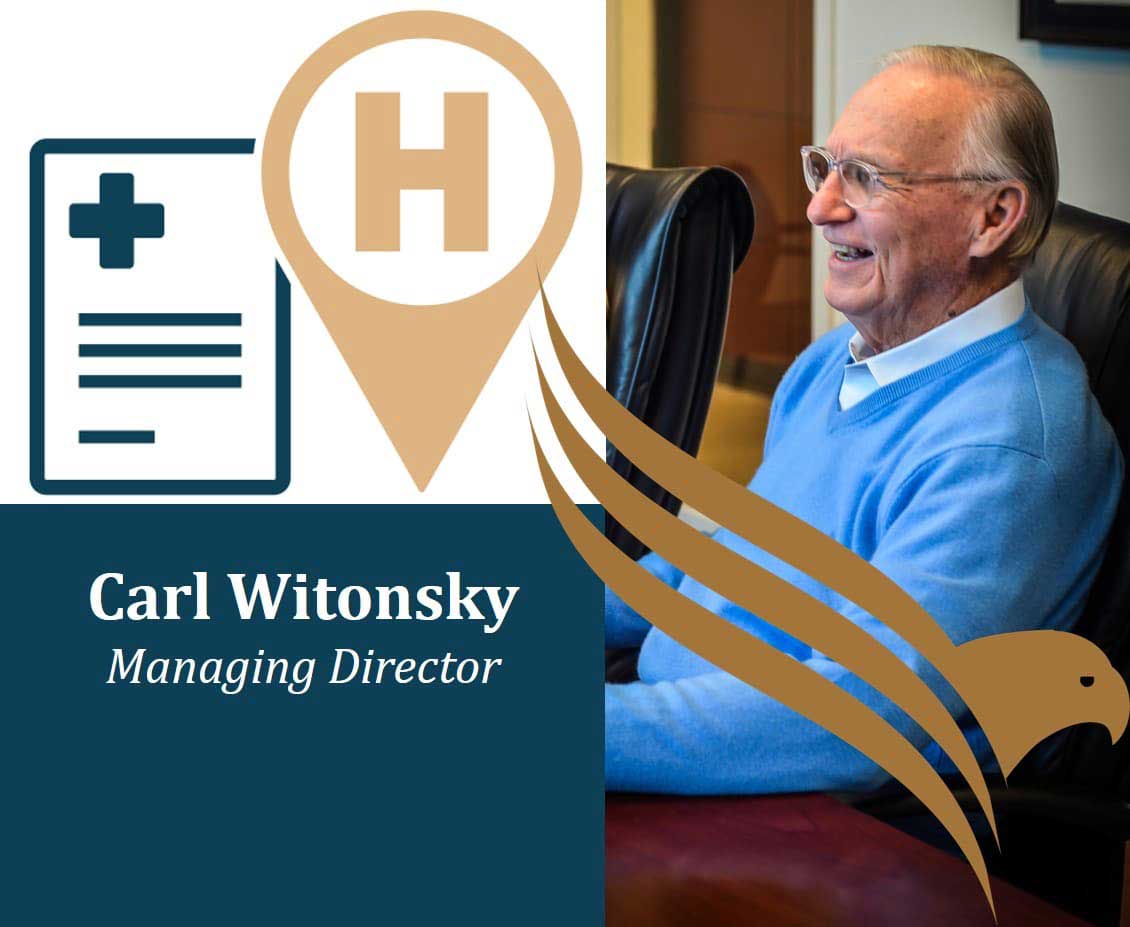 Written by Carl Witonsky, Managing Director
Years before the advent of the EMR, I visited an orthopedic surgeon for an examination and assessment as to whether I needed (after 60 years of playing tennis) knee replacement surgery or, were there other treatment options available. When the examination was completed it took him less than a minute to dictate the patient complaint, the examination findings/recommendations, and the follow up plan. Except for the cursory review of the transcribed dictation his documentation was completed. If the total visit time was 22 minutes, documentation took less than 5% of his time. His staff prepared an insurance claim and filed a copy of the dictation in the patient's medical record folder.
Sounds great, but there were problems. All the information was in a paper text file and the clinical information was unformatted, as opposed to formatted data which passes through data edits and inserted in specific locations with name tags so that it could be accessed and processed by a computer. And, once in a computer with formatted data you could, for example, query the system and find all the patients over 50 who have never had a colonoscopy and recommend they get one or, check all patients with elevated blood glucose levels, and determine if any should be on a new medication, or…the opportunities for better patient care were countless. So, without much thought about what changing from a manual documentation system to an EMR meant, physicians went along with IT executives and hospital/ambulatory practice administration and installed an EMR. And, since the federal government was footing the hardware/software bill (HIPAA 1991) doctors found themselves in a new environment hunting and pecking at keyboards entering clinical data as well as government required Meaningful Use (2009) information.
So, after 20 plus years of EMR development, use, refinement, and evolution, the question remains: how effective and efficient is clinical documentation? In December 2016 the AMA published a study of 57 U.S. physicians in family medicine, internal medicine, cardiology, and orthopedics observing them for 430 hours in office settings. On average, the physicians spent 27% of their total time directly interacting with patients (face time) and 49% of their time on EMR and desk work. While in the examination room with patients, physicians spend 53% of their time directly with the patients and 37% of their time on EMR and desk work. In addition, many physicians spend one to two hours every evening doing additional computer and clerical work. Even if these results are slightly off, it appears that EMR and other clerical duties occupy over half of a physician's day. Seems absurd, right? Is this a reason why over 50% of doctors are now employed by hospital and other private organizations?
In an attempt to increase primary care physician (PCP) face time with patients, Kaiser Permanente assigned scribes to shadow doctors through patient encounters (also prep charts, reviews preventive and chronic care alerts, retrieves injection tray…) and effectively collect and record all the relevant data during the visit. In November 2018 they reported their findings which showed PCPs were able to spend 75% of their time interacting with their patient and less than 25% of the visit on the computer. The report did not include the additional cost of the scribe nor indicate that the doctor was able too see more patients per day. In addition, the EMR does not include the nuanced remarks a doctor makes while dictating, just the data entered by the scribe. And, most importantly, isn't 25% of a doctor's time an enormously excessive allocation for documentation?
I decided I needed to speak with the group of physicians who provide care for me, from foot doctors to adult medicine to allergists, dermatologists, ophthalmologists and cardiologists. The common complaint was the length of time to update the EMR and MU. One might be able to dictate notes during the patient visit, especially by specialists, but the EMR field by data field requirements were often completed, taking hours in the evening when the doctor had time to reflect and perhaps see test results or radiology reports. Some of my doctors are considering offshoring (Philippines) the EMR data entry from dictated notes utilizing trained nurses at $9.00 an hour. It seems that non-specialists have the most difficult issues with EMRs due to the wide spectrum of medical issues they deal with on a daily basis. Since 250,000 doctors fall in this category it is a major cause of physician discontent.
This may sound strange, but if I was seeking a solution to this problem I would start with dictation. It is the quickest way for a physician to document the patient visit with the most unrestricted and nuanced description and there is no waiting for screen changes, no selection from drop down lists, and no searching for data entry fields. You might have to train the physician to indicate topic headings, e.g., patient complaint, symptoms, examination, findings, orders, results….so that a Natural Language Processor could focus on specific EMR data elements to populate. This seems to me to be the most complex problem to solve, turning text into data, since every EMR, e.g. Epic, Cerner, Meditech, CPSI, eClinicalWorks, NextGen, athenahealth … requires the text to pass a data edit unique to each vendor to populate an EMR field. Perhaps AI could be used to help solve the problem.
Physician documentation efficiency may be the single largest area that could generate the most time/dollars savings as well as doctor/patient satisfaction. Viewing vendor websites, strangely but not surprising, there is little recognition of the problem nor promise of a solution.
Healthcare needs a technology revolution to solve this multi-billion dollar problem.